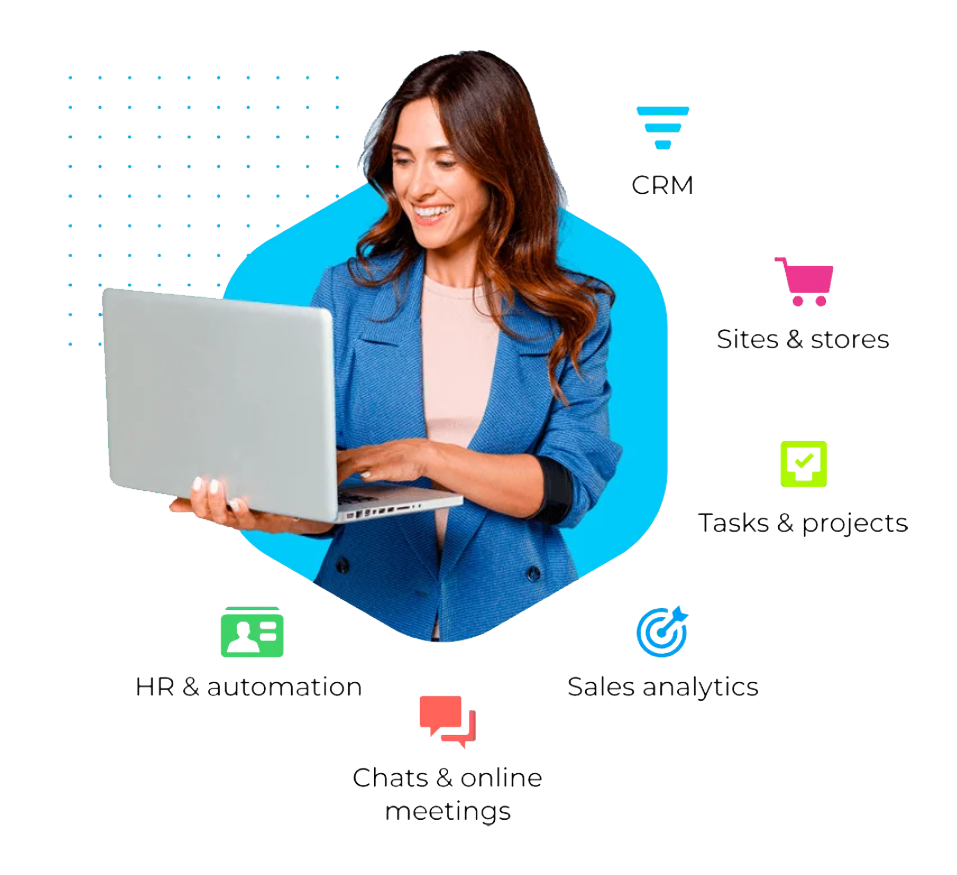 The Only Business Software You'll Need
Virtual office for your company to work, communicate and collaborate - at home or in the office.
Packed with client management, customer support, and marketing automation features, Bitrix24 CRM is a digital sales suite.
Set tasks, receive work reports, and manage projects online with the ultimate "get things done" tool from Bitrix24.
Any and every tool you may need for quick and efficient communication with your clients.
A template-based website builder allowing you to create beautiful websites, landing pages, and online stores.
An online business automation suite to help you manage your team and workflows in the most efficient way.
Bitrix24 comes with several dozen integrations available in Bitrix24.Market. You can also create your own apps using our REST API.
United Arab Emirates
BOGUNI CONSULTING FZE LLC
B-1102-03 Grand Tower, Ajman, UAE
E-mail : uae@b3x24.com
Türkiye
TÜRKLAN TELEKOM BİLİŞİM VE İNTERNET HİZMETLERİ TİCARET LİMİTED ŞİRKETİ
14/1, Koşuyolu Mahallesi Cenab Şahabettin Sk, Koşuyolu Kadiköy, İstanbul
E-mail : trnc@b3x24.com